Coronaspection: Introspection VI
19/06/2020 | Na stronie od 19/06/2020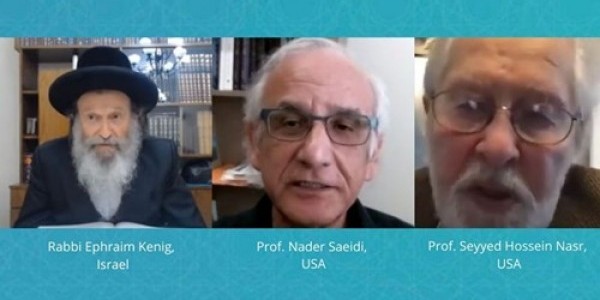 Elijah Interfaith Institute, Israel. From: Tablet
There is a special power in the coming together of religious leaders in their diversity to deliver a message at a given point in time, especially a time of global crisis. Forty important voices are taking part in this project. I am grateful to editors of Tablet magazine for their eagerness to feature the project in its entirety.
Together, we set out to answer seven questions:
What have been your greatest challenges in dealing with the present Corona crisis?

Corona is bringing out a lot of fear in people. How does one deal with fear? What spiritual advice could you offer to people struggling with fear?

Corona has forced people into solitude. How should time be spent in solitude? Many people do not have experience and habits that would allow them to make the most of this opportunity. What advice could they be given?

Corona brings about deprivation. We are deprived of our freedom, of our habits. We lose things, and even more so- people we love. How does one deal with all forms of deprivation?

What does Corona teach us about our interconnectivity? What are spiritual applications that people can practice consciously?

Corona forces us into our own protective space, but it also calls us to solidarity. How to practice solidarity? What are teachings that support solidarity? What actions express solidarity? What can one do to express solidarity, even from within the confines of one's home and protection?

Many people say the world will be different after this Corona crisis. What blessings do you see Corona bringing to the world? How can the world be different, for the better, following this crisis?

One of the most important conceptual threads that runs through the project is the recognition that for all its hardships, the coronavirus is in some way also a blessing. To uncover that blessing we may need the eyes of the other and the experience of another spiritual tradition and how it is able to find blessing even in hardship.
Introspection 6
Rabbi Ephraim Kenig, Israel
Rabbi Ephraim Kenig is head of the Hassidic community of Breslav in Safed. He applies the wisdom of R. Nachman of Breslav to the present moment. Fear must be raised to its spiritual source in God. If things do not go the way you want, then want things as they are. The crisis is an opportunity for going inwards, for introspection and for identifying areas for self-improvement.
Prof. Nader Saeidi, USA
Prof. Nader Saeidi is Professor of Bahai Studies at University of California, Los Angeles and one of the world's greatest experts belonging to the Bahai faith, a religion that does not have offices like priests, rabbis etc. Through the lens of addressing COVID-19's spiritual challenges, Prof. Saeidi offers us a masterful presentation of the essentials of Bahai faith. It is a faith based on hope and optimism, that sees every situation as a stage towards greater perfection. The present pandemic provides us with spiritual opportunities. Solitude is an opportunity to return to the self. Our aim is transform victory into suffering. This requires an expansion of consciousness that underscores our interconnectivity, union and togetherness and that allows us to move from the fulfillment of selfish desires to seeing the infinite within the finite and how everything is a reflection of God
Prof. Seyyed Hossein Nasr, USA
Prof. Seyyed Hossein Nasr is Muslim theologian, leader of a Sufi community and one of the most prominent Islamic scholars worldwide, who teaches at George Washington University. He brings a classical Muslim philosophical and mystical perspective to the realities created by Corona. Tragedies are opportunities for regaining perspective and therefore as a form of grace. Fear of God leads us to run back to God. Fear can be positive by returning us to the abiding reality. Corona places us before the limits of our knowledge and invites us to reexamine how we have over-trusted science and technology. Separation from others forces us to a spiritual retreat. We are born alone and we die alone. Going into retreat is a practice of death, to be alone with God. Having been nurtured by divine presence equips you to better serve society. Prof. Nasr walks us through an exercise of how to be with oneself. Delving into the depth of oneself, we discover the inner being of the other is nothing other than ourselves.
Więcej: