Teksty publikowane na: Akademia.edu, Open Edition etc.
25/05/2020 | Na stronie od 25/05/2020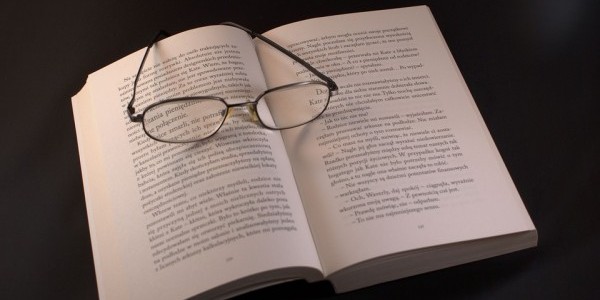 Jews
Samuel Ghiles-Meilhac, Les juifs français sont ils (devenus) des blancs comme les autres.
Jewish-Christian dialogue
Paweł Maciejko, Jezus i Pan Jakub Frank - _Pages_from_Kronos-12013, Akademia.edu.

M. Sangalli, Dal ghetto alla tolleranza: percorrendo l'Europa di eta moderna tra ebraismo e cristianesimo. by Giornale di Storia (Sapienza University of Roma) 11/2013 - MISCELLANEA. Research Interests: Christianity, Antisemitism (Prejudice), Judaism, and Ghetto
Antisemitism (Prejudice), Jewish ritual murder accusation (acadamia.edu)
Holocaust
Michał Bilewicz, Anna Stefaniak, Marta Witkowska,"Czy prawda nas wyzwoli". "Przywracanie pamięci wojennej, przede wszystkim zaś pamięci Zagłady, wzmogło zainteresowanie tematyką traumy. Dominowało przekonanie o katartycznym działaniu konfrontacji z mrocznymi kartami historii. Już w trakcie medialnej dyskusji wokół mordu w Jedwabnem niejednokrotnie pisano o "narodowej terapii", "katharsis", a nawet o "zbiorowej kozetce psychoanalityka". Jacek Leociak, wypowiadając się na temat książki Jana T. Grossa "Złote Żniwa", dość jednoznacznie opisał terapeutyczny aspekt tej formy przedstawiania Holokaustu: "Metody, jakimi się posługuje, mogą być uznawane za drastyczne, ale to jak z elektrowstrząsami: psychiatria humanistyczna je krytykowała, jednak od lat 80. XX wieku znów się do nich powraca w leczeniu niektórych form depresji". Sąd ten, wynikający z naiwnych przekonań na temat zdrowia psychicznego, jest nie do końca zgodny ze współczesną wiedzą psychologiczną. To nie pełna prawda – lecz raczej konstruktywne iluzje i skrzywienia percepcyjne – są warunkiem dobrostanu psychicznego, co stwierdzono m.in. badając osoby straumatyzowane w katastrofach naturalnych, pacjentów z oddziałów nowotworowych i nosicieli wirusa HIV. W niniejszym artykule postaramy się pokazać, jak bardzo nieskuteczna okazuje się sama konfrontacja z prawdą historyczną oraz zastanowić nad potencjalnymi możliwościami przekazywania wiedzy historycznej o zbrodniach na Żydach, które uwzględniają podstawowe ludzkie motywacje oraz potrzeby psychologiczne – a zatem pozwalają wyjść poza "paradygmat elektrowstrząsów"."

Michał Bilewicz, Holocaust as the Prototype of Genocide. On Some Problems with the Modern State Crime Paradigm. "The Holocaust plays a prominent role in Americans' representation of genocide. Mazur and Vollhardt (2015) show that for this population, the prototypical genocide is a systematic large‐scale racist killing, perpetrated by the modern state as part of war. Seeking the roots of such representations, this article reviews philosophical, historical, psychological, and sociological writings that put the modernization, civilization, authoritarianism, and state at the center of their theorizing about genocide. Such a "modern state crime" paradigm can lead to biased views of the nature of genocide, as well as of the psychological factors responsible for its occurrence."

Joanna Michlic, The Stigmatization of Dedicated Polish Women Rescuers during the Second World War and Its Aftermath. "This should be relevant to anybody working on the history of rescuers of Jews in Poland/Eastern Europe, gender, antisemitism and Holocaust genocide"
Reconciliation
Michał Bilewicz, The Dark Side of Emotion Regulation: Historical Defensiveness as an Obstacle in Reconciliation"The main aim of this article is to explain potential mechanisms of historical defensiveness that constitute the downregulation process of collective guilt, shame, regret, and sense of responsibility. Such processes, if well functioning, are obviously detrimental to any post-conflict reconciliation efforts. Based on this model I suggest that successful reconciliation strategies not only should be based on emotion regulation, but they should also address identity, as a key antecedent of these emotions."

Michał Bilewicz, Sabina Cehajic-Clancy, Fostering Reconciliation Through Historical Moral Exemplars in a Postconflict Society. "Damaged intergroup relations in postconflict contexts marked by histories of war and human rights violations constitute a major obstacle to peace-building and reconciliation. In addition, intergroup relations tend to be affected by polarized narratives about the past that inhibit the positive consequences of ingroup contact. In this article, we examined the effects of a contact intervention containing narratives of moral exemplars on reconciliation processes in the postgenocide setting of Bosnia and Herzegovina. Results from our 2 studies showed significant positive changes after the contact interventions that highlighted and focused on documented stories of individuals (moral exemplars) saving the lives of their adversaries. We found that focusing on moral exemplars increased reconciliatory beliefs due to enhanced forgiveness. The second study confirmed the positive effects of such interventions on more specific affective, cognitive and behavioral aspects of reconciliation among both former victims and perpetrators. We discuss the importance of the historical narratives used in intervention programs in postconflict settings and draw practical implications from our results."
Secondary traumatic stress
Michał Bilewicz, Adrian Dominik Wojcik, Visiting Auschwitz: Evidence of Secondary Traumatization among High School Students. "Secondary traumatic stress has been intensively studied among survivors' therapists, family members, and trauma researchers. We claim that people who are exposed to reminders of past traumatic experiences when visiting places of memory or museum exhibitions could also develop secondary trauma symptoms. Thus, scholars and practitioners must better understand how such places related to historical traumatization (e.g., Holocaust memorial sites) can affect the psychological well-being of visitors. The main aim of this quantitative longitudinal study was to assess the scale of secondary traumatization among visitors to such places. The study found that the syndrome of secondary traumatic stress was observed among 13.2% of high school visitors to the Auschwitz memorial museum. Longitudinal analysis revealed that empathic reactions to the visit in Auschwitz (e.g., a greater inclusion of victims into the self) were associated with higher levels of secondary traumatic stress levels 1 month after the visit. This study suggests that visits to places related to traumatic past events should be preceded by a more intense elaboration of Holocaust history and by proper psychological preparations. (PsycINFO Database Record (c) 2018 APA, all rights reserved)""