ENCOUNTERING THE RELIGIOUS OTHER: MODERN JEWISH THINKERS ON INTERFAITH DIALOGUE - Rabbi Fred Morgan
04/10/2021 | Na stronie od 08/09/2021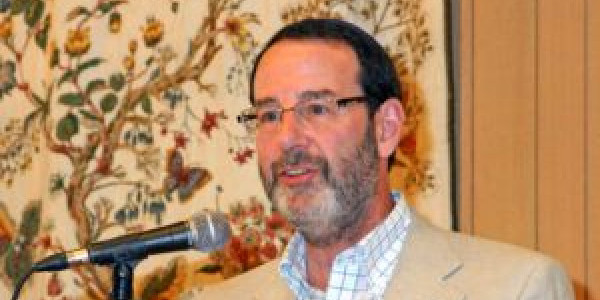 Źródło: Leo Baeck College
Rabbi Fred Morgan
6-week live on-line course
Dates: 4, 11, 18, 25 October, 1, 8 November 2021
Monday 9.00-10.30am UK time
18.00-19.30 AEST (October)
19.00-20.30 AEST (November)
All sessions will be recorded and available to participants for 7 days after the class.
Book early – spaces are limited!
Course description:
One of the great social transformations over the past 100 years has been the collapsing of boundaries between religions. Every faith tradition has had to deal with radically changing views of the "religious other". This course will explore the issue of religious diversity from the Jewish perspective. We shall look at relevant writings from a range of Jewish thinkers, from Joseph Soloveitchik, Martin Buber and Abraham Joshua Heschel to Yitz Greenberg, David Hartman and Jonathan Sacks. In each case we use their understanding of religious diversity as an entryway into their broader theologies of Judaism. [The course follows on from my earlier course "Judaism in the Universe of Faiths" but the earlier course is not a pre-requisite, and this course will introduce a wealth of new material.]
Biography:
Fred Morgan taught Religious Studies with specialisation in the religions of India at the University of Bristol before entering LBC for rabbinic studies. After receiving s'mikhah from the College in 1984, he served at North West Surrey Synagogue for 13 years. His association with the College continued through this period, teaching courses in midrash and in contemporary Jewish thought to both rabbinic and MA students, and filling various academic and administrative roles. In 1997 he was made an Honorary Fellow of the College. (He was made Hon Fellow of LBC for a second time in 2009, to mark his 25 years in the rabbinate.)
In the same year Rabbi Morgan took up the post of Senior Rabbi at Temple Beth Israel in Melbourne, Australia. During his tenure at TBI he twice served as Chair of the Assembly of Rabbis in Australia, New Zealand and Asia. Over the years he has spent extended periods working with progressive communities in Budapest, Perth, Wellington and Singapore, as well as briefer periods with other communities across Australia and Asia.
In 2013 Rabbi Morgan was appointed Emeritus Rabbi at TBI, and he was also awarded Membership in the Order of Australia for his services to the Jewish community and to interfaith relations. Subsequently he served as Professorial Fellow at the Australian Catholic University, and as Rabbinic Advisor to the Union for Progressive Judaism in Australia, New Zealand and Asia. He has also taught for the Melton Adult Jewish Learning program for several years, and he has recently begun teaching by Zoom for the University of the Third Age.
For the past 12 years Rabbi Morgan has led Jewish-themed tours to destinations around the globe, including several tours to Central and Eastern European destinations, India, Morocco, the Balkans, South America, the Silk Road in Central Asia and outback Australia. His tour to the Caucasus has been postponed due to the coronavirus pandemic.
He is married to Sue and they have three children and three grandchildren.
To enrol on this course please contact Jarek at lehrhaus@lbc.ac.uk
The price for this 6-week course is £90.
We will be using ZOOM, an on-line platform for all our sessions. Here are some steps to take before the start of the course in order to ensure maximum connectivity and experience:To get you started with Zoom, please click on the link for some basic information:
Please test your connection to Zoom here.
For a clear audio connection, we ask that you please use headphones with a microphone if possible.
---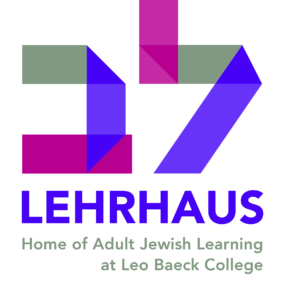 Leo Baeck College trains rabbis and educators equipped for the 21st century. It is where the leaders of Progressive Judaism are nurtured, and where the heart of Progressive Jewish thought is developed.
In addition to our academic programmes, the College offers adults the opportunity to study with our world-renowned faculty and specialist teachers on a range of subjects as part of the Lehrhaus, our adult Jewish learning programme following in the footsteps of the Frankfurt Lehrhaus established in 1920 by Franz Rosenzweig.
Any surplus generated from Lehrhaus activities is re-invested to enable the College to develop the programme. Concessions may be considered to avoid exclusion on account of affordability. Please contact Jarek: Lehrhaus@lbc.ac.uk
We accept online payments for all courses. Before making any payment online, please read our terms & conditions and our cancellation and refund policy.
Please see for all the course descriptions to open up each course.
Upcoming courses (still more to come):
ULPAN - MODERN HEBREW - Liat Aharonovich
BIBLICAL HEBREW - Rabbi Roberta Harris-Eckstein
CLASSICAL GREEK REVISION CLASS - Rabbi Dr Michael Hilton
CLASSICAL GREEK - LEVEL 3 - Rabbi Dr Michael Hilton
---
AUTUMN 2021 on-line: LEO BAECK COLLEGE SHIURIM: שירו ליי שיר חדש: Jews and Music
AUTUMN 2021 on-line: DAVID BECOMES KING - Rabbi Professor Jonathan Magonet
AUTUMN 2021 on-line: MAIMONIDES ON EVIL, PROVIDENCE AND THE BOOK OF JOB - Rabbi Mark Solomon
AUTUMN 2021 on-line: תהילים FROM WITHIN (PSALMS FROM WITHIN) - Rabbi Professor Jonathan Magonet - hosted and sponsored by Sukkat Shalom Reform Synagogue
AUTUMN 2021 on-line: ENCOUNTERING THE RELIGIOUS OTHER: MODERN JEWISH THINKERS ON INTERFAITH DIALOGUE - Rabbi Fred Morgan
AUTUMN 2021 on-line: JEWISH FAMILY IN EUROPE AFTER 1945: HISTORY AND MEMORY - Dr Joanna Beata Michlic
AUTUMN 2021 on-line: HOW TO MAKE SENSE OF ISRAELI POLITICS? - Rabbi Lea Mühlstein
AUTUMN 2021 on-line: THE JEWISH GARDENER - Professor Melissa Raphael
---
AUTUMN 2021 JEWISH EDUCATION on-line: TEACHER TRAINING FOR JEWISH SUPPLEMENTARY SCHOOL TEACHERS AND ASSISTANTS - Pamela Hartog and Guests
AUTUMN 2021 JEWISH EDUCATION on-line: WRESTLING WITH GOD IN THE CHEDER CLASSROOM - Frankie Gruzd