Elijah Interfaith Institute - Messages for 2021
30/01/2021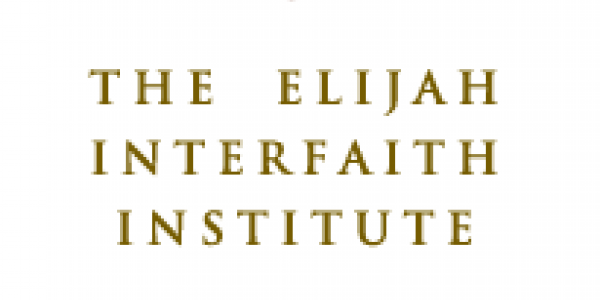 From: Elijah Interfaith Institute
2020 was a difficult year everywhere. In this edition, we offer blessings and wisdom to take us into 2021.
Imam Plemon El-Amin
Imam El-Amin offers his "Reflections from the United States". His message is to keep faith, even in the most dire circumstances. 2020 was a test of faith. With God's help, 2021 can be a year of healing.
Qur'an 2:214 "Or do you think that you will enter the Garden (Heaven, Paradise) without such (tests) as came to those who passed away before you? They encountered suffering and adversity, and were so shaken in spirit that even the Messenger and those of faith who were with him cried: 'When comes the Help of Allah?' Ah! Surely the Help of Allah is near!"
Here in the U.S., we thought that 2020 would be the year of 'Clear Vision', and it was - but just not how anyone expected or imagined. With the rest of the world, we were ambushed and assaulted by the scourge of the COVID-19 Pandemic. Yet, in spite of our technological, scientific, and medical acumen, our 4% of the world's population experienced 25% of the global cases and 20% of the deaths. Read More
Rabbi David Rosen, Israel
Rabbi David Rosen offers his Reflection for the New Year, 2021
"It seems impossible to look forward to the year ahead without looking back to the year past, which in terms of the pandemic, is still with us.
One of the silver linings to this terrible cloud has been the degree to which we have had to adapt to technological distance communications. Personally, I can testify that as a result I have been in contact with thousands of people I would not have interacted with at all, had my engagements all depended upon my actual physical presence. During the course of the last ten months, I have participated in dozens of webinar conferences, panels, and messages of religious representatives, that have involved reflections on the impact of the pandemic on their communities, on religious responses to it, and offering prayers for victims and for deliverance from this pestilence." Read More
Bishop June Osborne, UK
In this video, Bishop Osborne asks whether 1st January has any more significance for us than any other day of the year. She suggests that it has – particularly this year. As we in the Northern Hemisphere move from short days towards longer ones, we appreciate that we have emerged from a very dark year and there is some greater light ahead. We have learnt many things this year and we can become better people as a result.
Karma Lekshe Tsomo, USA
"In the world's Buddhist traditions, there are many prayers for the welfare of the world. Everyday, both monastics and laypeople make sincerely aspirations that all living beings be well and happy. These prayers are generated from a heart of compassion to all beings equally, whether they are friends, enemies, or strangers." Read More