Elijah Leader Creates
"University For Life and Peace" for Ecology of the Earth
26/02/2020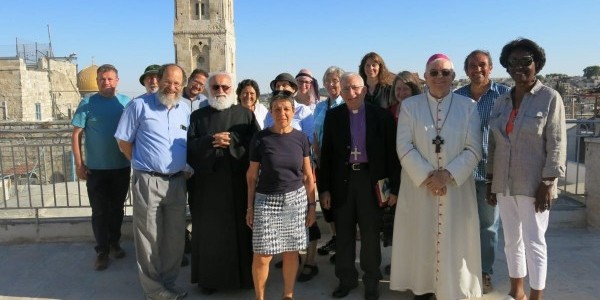 From: Elijah Interfaith Institute · Kisalon 84 · Kisalon 9097600 · Israel
The issue of climate change and global warming is challenging world leaders. Greta Thunberg, with her rally cry "How dare you?" articulated the indignation not just of the younger generation but of many adults who feel that their leaders are not responding forcefully enough to this threat to our planet's future.
Religious leaders have long taught about the responsibility humans have to this planet but have recently recognised that they have not been vocal enough about their teachings and their efforts have not been adequate to stem environmental degradation and worse. As a result, there have been some important interfaith initiatives to grapple with this important challenge to our future.
Dharma Master Hsin Tao,a member of the Elijah Board of World Religious Leaders, recently undertook a major project – creating a university focusing on environmental issues. Its inaugural program was a winter-school in Myanmar on "Healing the Earth: Transformative action for ecology and technology." In the video describing the project, many other members of the Elijah Board of World Religious Leaders are shown participating in and contributing to the work.
Other Environmental Initiatives
The Interfaith Seminary Symposium on Sustainable Behavior Took place in Jerusalem on October 28, 2019 at University of Notre Dame at Tantur, and was co-organized by The Interfaith Center for Sustainable Development. Religious figures spoke about religious imperatives for promoting environmentally sustainable practices. The Symposium engaged over 100 seminary deans, faculty, and students in how to integrate environmental sustainability into seminary education.
The Los Angeles Symposium on Ecologically Informed Theological Education Took place from Sunday evening to Tuesday afternoon, November 3 to 5, 2019 at American Jewish University's Brandeis Bardin Campus in Simi Valley, CA. It was co-organized by The Interfaith Center for Sustainable Development. Faculty, staff and administrators from California and other Western U.S. seminaries, theological schools, and rabbinical schools, and clergy explored how theological education can address our ecological reality.
Rabbi Yonatan Neril, who organised these events, presented at our Summer School.
Sharing Wisdom
Member of the Elijah Board of World Religious Leaders, Sr. Jayanti (Brahma Kumaris), participated in the COP25 in Madrid. She writes about the need to approach climate change with a spiritual perspective. Her tone is not accusatory but calm and reasoned. She believes that religious leaders can be partners in finding a solution to a problem that seems overwhelming.
Our Summer School 2020
We are delighted to announce that the Elijah Interfaith Summer School and Interreligious Leadership Seminar 2020 will take place from August 2nd-13th, 2020 on the theme:
Understanding Sacred Space
Jerusalem and Other Holy Cities
Week 1, August 2nd-7th:
Understanding the Concept of Sacred Space
Week 2, August 10th- 13th:
The sanctity of Jerusalem across religions